Why choose the fixed price recruitment company
Established in 2009, Fixed Price Recruitment was created to make the difference in a tough market by supporting firms looking to hire with low fees and staged payment options.
Another key part of our service that sets us apart from competitors is that if you choose to work with us you will receive a comprehensively managed, inclusive recruitment process. Often recruitment agencies who offer a fixed price service act merely as an advertiser for the role, but The Fixed Price Recruitment Company aims to provide a complete recruitment process.
From the initial point of contact, you will work with a single consultant who completely understands your needs as a business and guides you through recruiting a member of staff the entire way. We extensively qualify and screen each candidate we put forward to our partners through skills testing and psychometric profiling as standard, as well as bespoke interviews.
Our fees are backed up by a unique 12 month rebate scheme, working on a sliding scale, to protect your investment in new staff. 
Unlike most recruiters, we offer a service that is priced at a fixed fee rather than a percentage.
This works in your favour as it means that you know exactly how much your recruitment process is going to cost from the outset. We often hear that other recruitment agencies, different to the Fixed Price Recruitment Company, deliberately put forward candidates seeking higher salaries to their clients to try and receive a higher recruitment fee.
Here at The Fixed Price Recruitment Company we have no interest in doing this, as once we agree an initial fee, the cost will never change.
Our terms are completely transparent, what we advertise through our website really is what you will receive. Click here to view The Fixed Price Recruitment Company's terms.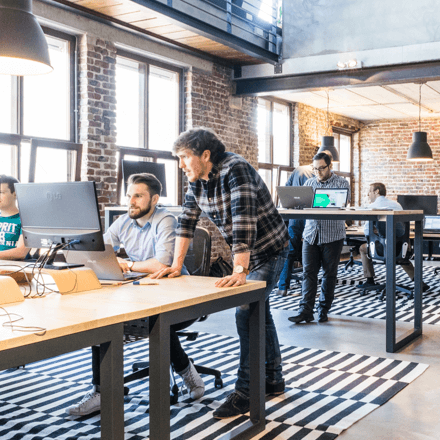 We supply a comprehensive, expertly managed recruitment service, with the highest levels of communication, support and accountability from the outset, until the day your new member of staff begins.
We simply offer this service at fixed low rates, confident in our ability to deliver exactly what you require.
Dedicated Account Manager
All our colleagues are seasoned business professionals and experienced recruiters. 
We take full responsibility for the effective management of the process and will ensure that you remain comfortable and well informed at every stage.  
We are accessible to you in all regards and welcome input and questions whenever necessary.
Fixed Fees and Market-Leading rebate
The Fixed Price Recruitment Company provide executive recruitment services without an upfront fee.
This is supported by a market-leading 12-month rebate scheme or the most accessible, monthly payment structure in recruitment.
This ensures that every business in every sector can utilise our service, while maintaining liquidity in their organisation.
Additional Value Services as Standard
Skills Testing & Psychometric Profiling are vital components of a properly managed recruitment process, supporting you in making informed decisions.
The Fixed Price Recruitment Company supplies them as standard at no additional cost.  No exceptions and no shortcuts.
Your Dream candidate. Our Mission to find them.
The Fixed Price Recruitment Company strives to give you the best service possible. To speak with a consultant about what we can do for you, get in contact on 01908 061 406. 
Do you want to find the perfect candidate?